Alexander's professional team has been installing patios for years…. from natural stone, flagstone, decomposed granite, paving stone, bricks, concrete, wood… your taste! We can design the exact patio that you desire – an elegant modern entertainment area or a secret hidden garden getaway. And if you're not exactly sure which one you want or which one would fit best into your existing landscape, give us a call and have our design team help you find the perfect look!
AFTER – a patio made using natural stones with pea gravel. It features a custom fire pit with matching furniture.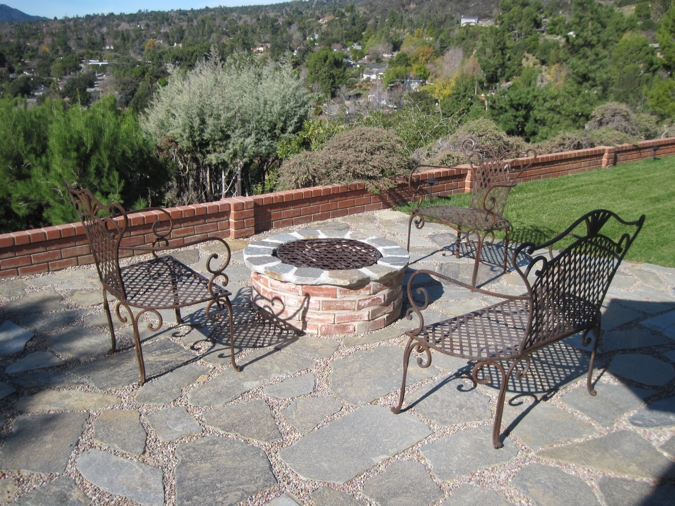 AFTER – elegant paving stone patio, the garden yet to be finished.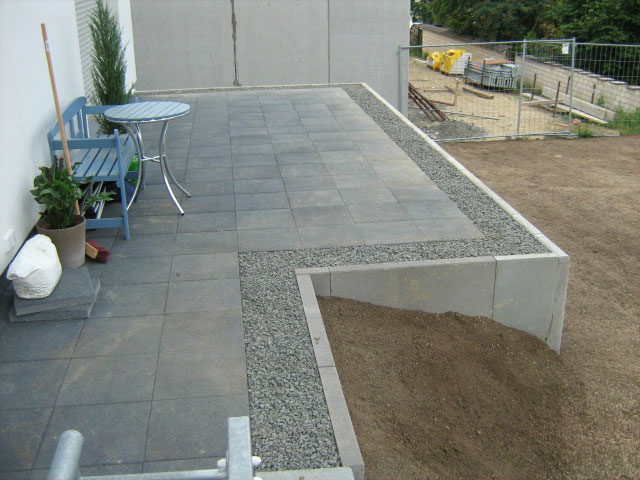 AFTER – another paving stone patio using different stones.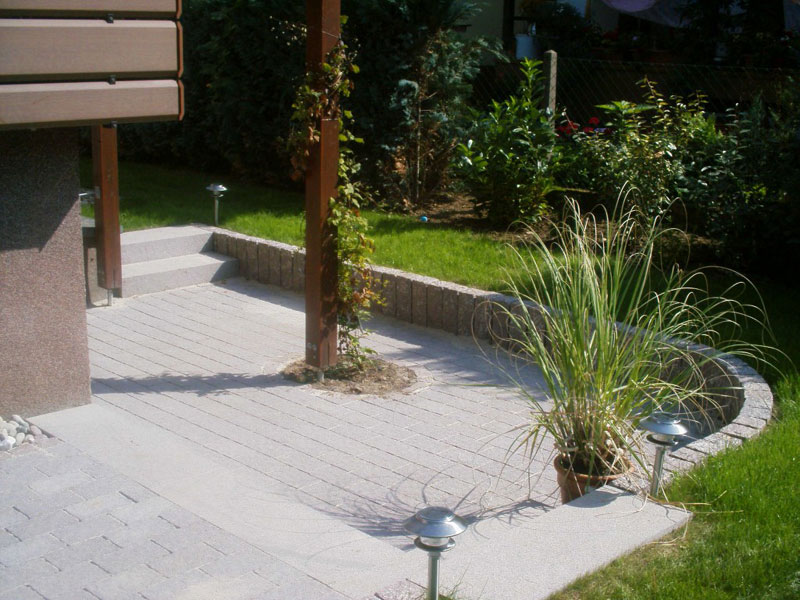 AFTER – brick patio for a traditional look.