This garden was created using only native and drought tolerant plants. With its lush colors one would never guess it requiring only minimal irrigation. It's flowers thrive in the Los Angeles summer sun and bloom several times a year!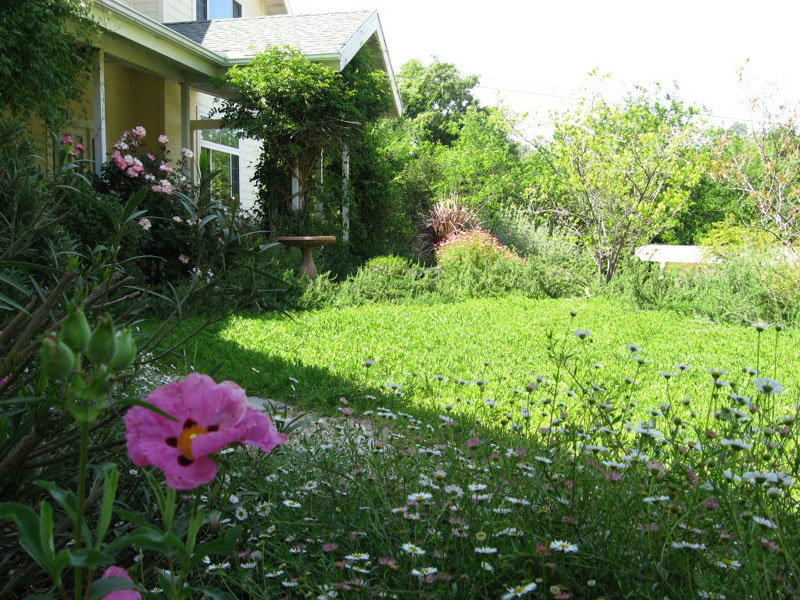 Gardens such as this one will also attract beautiful butterflies, birds and hummingbirds.
---
Below is a native/drought tolerant garden with natural stepping stones – shown about 8 weeks after installation: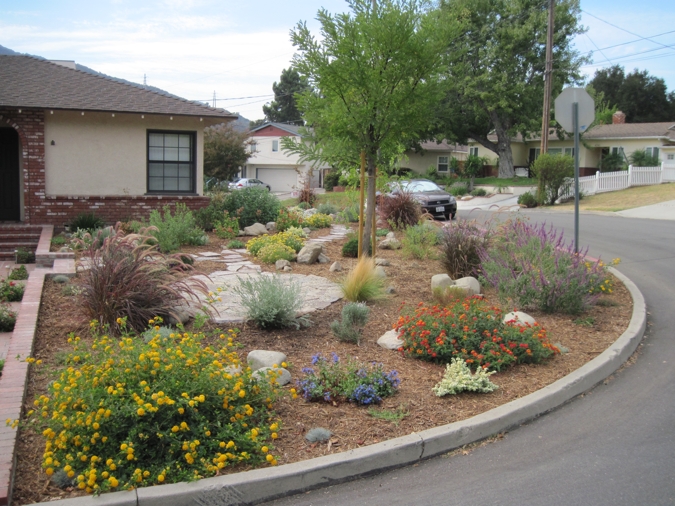 AFTER – this drought tolerant garden features a custom lighthouse, which was designed and installed upon customer request.
BEFORE – only junipers grew on this arid hillside.
Please ask us for your one-of-a-kind piece of art which will make your garden unique!